>

>

Simple Japanese Greetings and…
---
Simple Japanese Greetings and words: Lesson 1
Hi everyone, with the buzz about no Japanese for English Speakers, I decided that I would make a basic course from what I have learned.
This is just a basic table of Japanese sounds in Hiragana that you can form words out of. (The Latin letters are romaji, which are used only for pronunciation guides or informal occasions)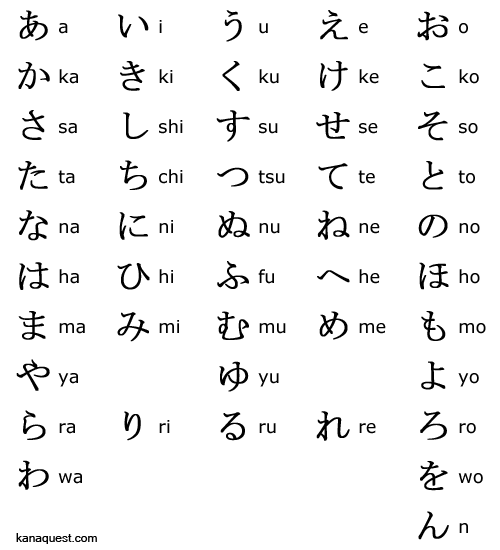 So now to move on to some simple greetings. (The Japanese characters used are Hiragana, the same used in the chart above.
Hello : Konnichiwa: こんにちは
Thank you: Arigatō: ありがとう
How are you: Ogenkidesuka: お元気ですか
No: iie: いいえ
Yes: Hai: はい
Good: Ī: いい
That's it for right now , I will post more later. Feel free to comment down below if you have any thoughts, suggestions, or input.