---
Drawings and Dedications for Duolingo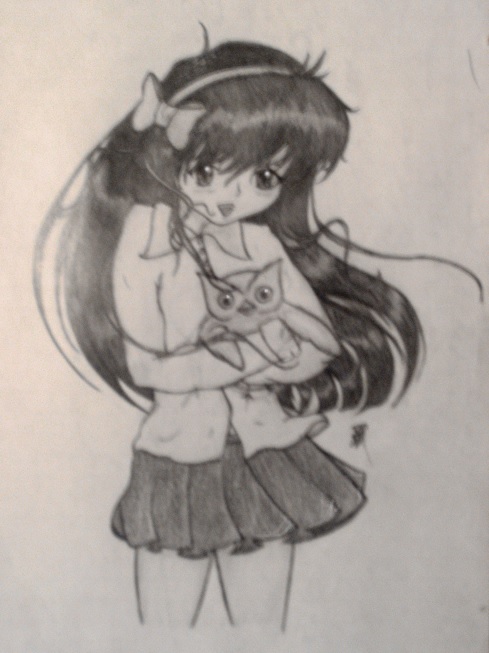 Hello Everyone!!! I have just finished this drawing and I would like to dedicate it to this wonderful website and everyone who took the time to make it. Feel free to make and post any drawings/paintings/wallpapers ect. as long as:
The art was created by you. (If not the name of the artist must be included.)
It must be directly related to Duolingo or language/language learning.
If it is a wallpaper the sources(Pictures/ backgrounds ect.) must be included in your post.
It has been suggested that a 'users creations' page be added, but until then you can all post here. I can't wait to see all the wonderful art work!!!
-(Please do not use this drawing in any way without recieving permission from me first)- http://www.theotaku.com/portfolio/madalinehatter