Duolingo is the most popular way to learn languages in the world. Best of all, it's 100% free!
---
I've just finished my Swedish tree!!! :D
Hello everybody!!! I've just finished my Swedish tree and I felt "obliged" to create this post in order to motivate other Swedish learners and give my opinion about the Swedish tree.
Why I decided to learn Swedish
I am already fluent in English and French and intermediate in German and I wanted to learn a fourth foreign language. I chose Swedish because I have always been interested in Scandinavia and I had heard that it was really easy (especially for someone who speaks German). I also love Sweden - I hope to visit it one day, and one of my favourite songs is in Swedish. It's "Du är aldrig ensam" (= You are never alone) by Eric Saade. Here's the link of the video with the lyrics on youtube: https://www.youtube.com/watch?v=n5il9TGOASA
Thoughts on the Swedish tree
It was on the 1st January of 2015 when I completed my first skill of the Swedish tree. It was my new year resolution to learn Swedish and become at least intermediate in it. So when the others exchanged gifts, played cards and ate lunch all together, I was always on duolingo and studied Swedish. It was a little strange in the beginning, especially because I had to remember to put the endings -en or -et to form the definite form of the word, instead of English, French and German where you just have to put the right article before the word to form its definite form, but it was a great experience!!!
The Swedish tree is pretty easy, it has less skills than the French one (which is the longest tree on duolingo) and the grammar explanations are very clear. Also, the Swedish community is lovely, I got answers for everything I asked really fast and that was great, too!
Results
Now I feel comfortable with Swedish, I can understand almost everything when I read and my listening comprehension is also good. However I'm not sure about my writing (I've only written two texts and two histories in the LfS series by Criculann) and my speaking skills. I've still never spoken with a native Swedish speaker so I don't know if I will be able to speak Swedish, if it is needed in the future. I took the Swedish quiz two months ago and I had 2.62/5.0. I guess that if I take this test again, my results will be 3.5/5.0.
What am I going to do now?
I will revise all the vocabulary and grammar that I learned on duolingo and take the duolingo test again. My goal is to reach 5.0/5.0 on the 31st December 2015.
I will read a novel in Swedish.
I'll finish the A1-A2-level Swedish textbook that I bought in April and I have only finished the 3/4 of it (shame on me!!!).
I will try to write a story every week in the Lfs.
When I'll be at university, I'll take Swedish classes in order to receive a B2-level official certification and travel to Sweden.
So, this is my little Swedish-learning story. I hope you liked it! :-)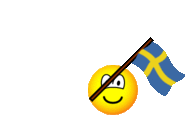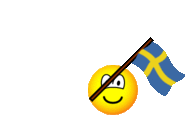 NEXT TREE: DUTCH!!! :D