Duolingo is the most popular way to learn languages in the world. Best of all, it's 100% free!
---
Duolingo Teaching Verb Conjugation
From all I've done, read and learned from Duolingo the one thing that I am disappointed with Duolingo about is its Verb Conjugation. The languages I have done lessons with don't teach you verb conjugation. The lessons just make you memorize the conjugation of verbs. So when you write the language you just remember that Ils sont means they are or Él es means he is. But although all the language courses teach you tons and tons of verbs, they don't teach you how to conjugate verbs. There are hundreds, if not thousands of verbs in every language so Duo cannot teach you all of them. But they can teach you how to conjugate them.
Verbs are one of the main blocks of any language. Duolingo could easily make learning games for how to conjugate verbs. Duolingo could make games for how to conjugate verbs and then either make skills for that or incorporate it in the current verb lessons.
Take the French language for example, for all regular 'ER' verbs, the endings when you take the ER off:
Je parle
Tu parles
Il parle
Nous parlons
Vous parlez
Ils parlent
And here is my template for how to teach verb conjugation to that verb: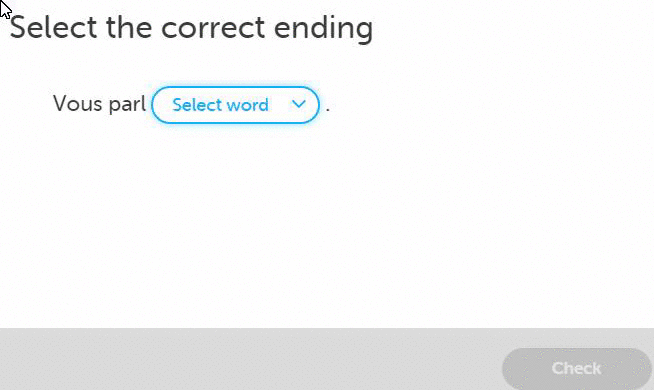 ---
Please give me feedback on this idea, critical or not. Anything will be appreciated. I am one-sided on this and think it is a great idea but there may be some down-sides of this that I do not notice.