---
[Userscript] Duonews
Update (11/12/2016):
It doesn't work anymore, unfortunately.
---
I've been playing around with the Google News API for the last few weeks and 2 days ago I realized it could be an interesting addition to Duolingo as a userscript. So how does it work? Head over to the "Words" menu and DOUBLE-CLICK on a word. Then you'll see a popup with the example sentences retrieved from Google. Here's an example in spanish: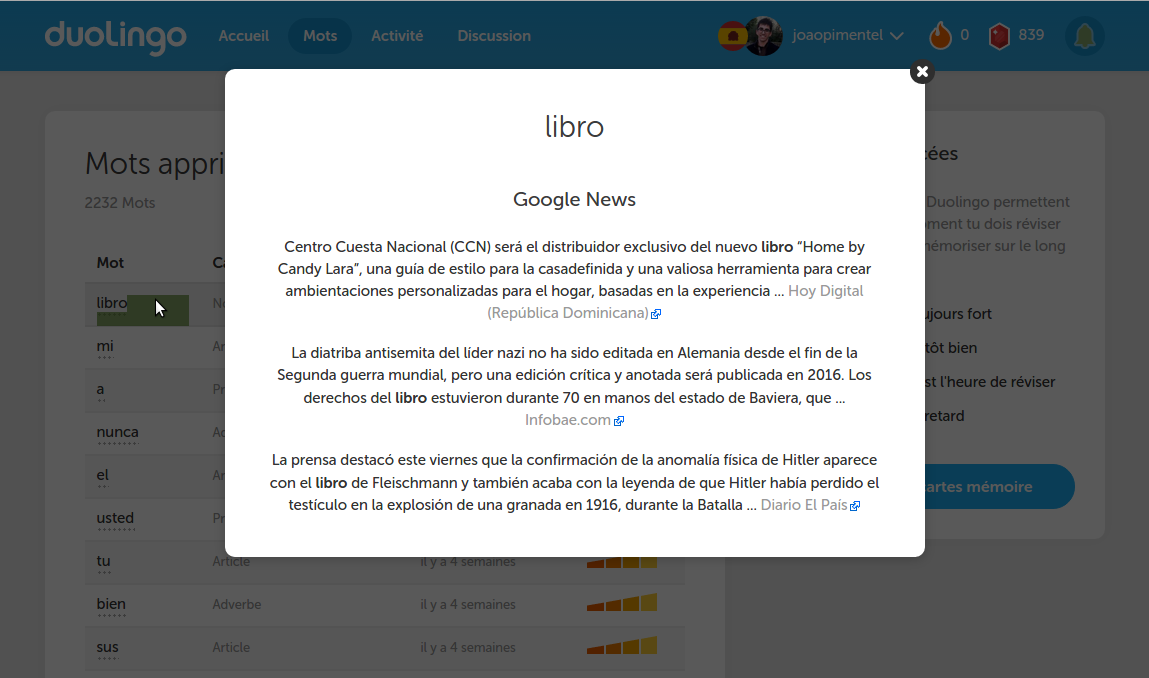 I tested it in the following languages: EN, FR, ES. But it should work with all the other languages too. Let me know if you find one that doesn't.
Browsers supported: Firefox and Chrome. Not sure if it works in any other browser.
Steps to install:
1. first install Tampermonkey (for Chrome) or Greasemonkey (for Firefox)
2. then click here to install or update the userscript (v1.2)
3. refresh the page after installing (CTRL+R or F5)
Update (v1.1):
- the word on top was missing some special characters, that should be fixed now;
- now it's possible to navigate through all the words without having to close the popup.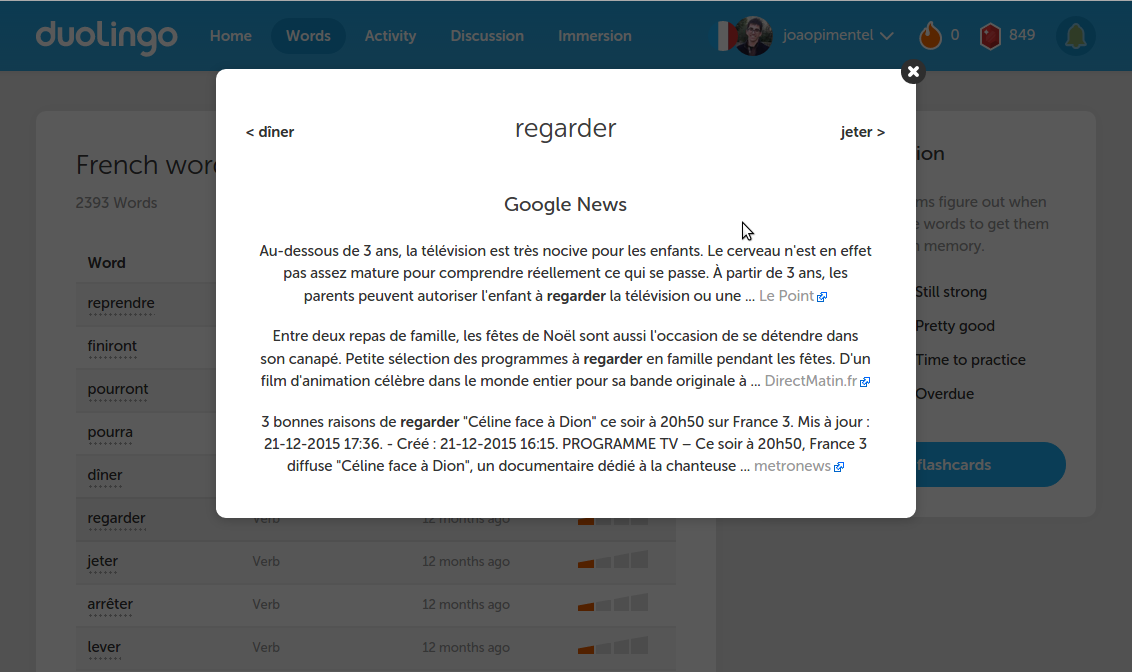 Update (v1.2):
- now available in lessons/practice too, but only in the exercises that ask you to translate a sentence from the target language to the base language.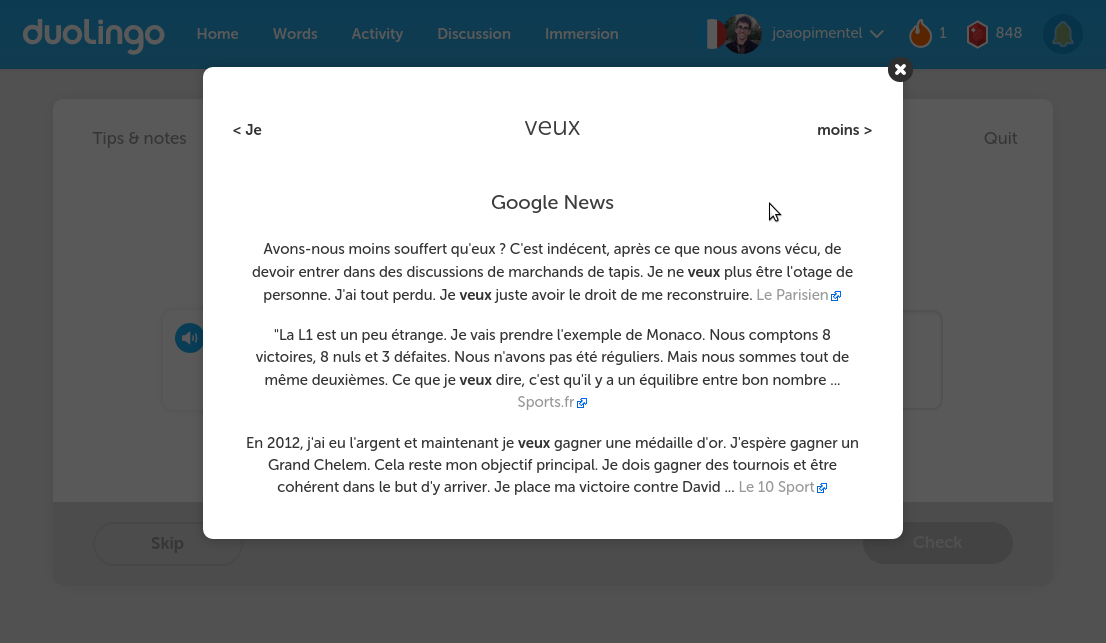 Have fun :)