Duolingo is the most popular way to learn languages in the world. Best of all, it's 100% free!
---
Bengali: The Language and the People
[Yeah, I'm Bengali, all right.]
The language Bengali, (বাংলা; Bānlā) like many others, has been derived from Sanskrit. It is mainly spoken/used in West Bengal and Odisha in India and in Bangladesh.
West Bengal and Bangladesh used to be one single state, collectively known as Bengal. Bangladesh used to be called East Bengal. When Bengal became separated in two, West Bengal retained its name (though it's in the East of India) and East Bengal came to be known as Bangladesh.
The Bengali script is also used by other languages like Assamese.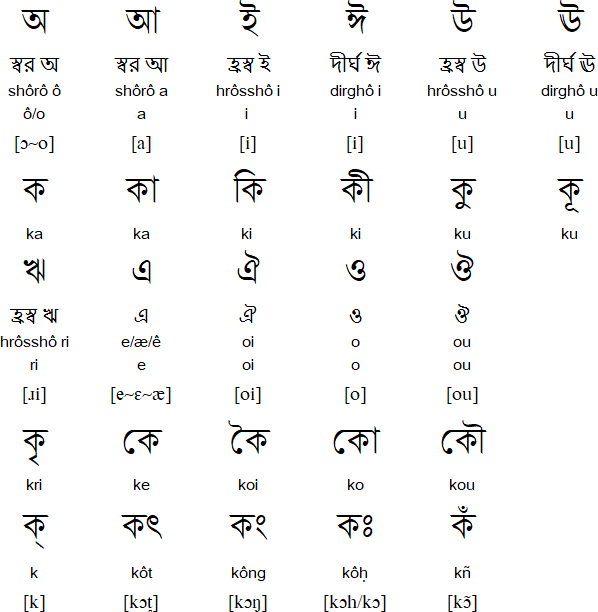 As for the people.....well, what do I have to say?
<h1>মাছ</h1>
Fish, yes.
Our favourite food. Maachh is an everyday thing around here. Every Bengali kid who has refused to eat fish (around 90% of them, including myself) is going to be taken by monsters, yeah.
<h1>Jokes</h1>
You don't want me to elaborate, trust me.
<h1>Food...in general</h1>
Really, the Bengali Babus can be identified by their huge potbellies. Others will go buy expensive clothes and stuff, but us? FOOD.
Seriously, we're all about sweets. [Also, luchi and alur dom.]
<h1>WHY you want to use BeNgAlI</h1>
When your age is around 9-13, the classiest language ever is English. But once you grow a little older...you can't ignore Bengali, the slang is just too attractive (perhaps only Bengalis will know).
<h1>Language learning</h1>
We are basically fed on three languages practically from the time we can speak even one. Once we can speak bits and pieces of Bengali, English is thrown at us. And if, as a kid, you want to watch TV (mainly the cartoon shows), you better grasp Hindi pretty soon. If you don't, well, your bad. By the time we're around seven, we have made a habit of speaking in Hengalish: Bengali, English and Hindi.
Well, that's us. When I can remember more, I'll add to this.
And by the way,
<h1>শুভ নববর্ষ!</h1>
10 Comments