---
[Guide] Change language courses
daKanga
163
[Guide] Links - all languages ; Using Duolingo
How you change courses / forums / subscriptions / languages

"READY ABOUT" ( that is a sailing call from the skipper to the crew - we are about to change course ;P ) Let me know if you have any questions. I wish you gentle seas and following winds. .... There are 5 ways to change between courses you are studying.
First way:
You see your profile right? That is up in the dark blue menu bar on the top of your page. And next to it is the flag of the language. Click on that flag and it will give you the option to switch languages.

Second way:
One of the ways I do it is to use the links in [GUIDE] Find a Discussion forum/board/list . I find it a quick way to change courses, and also to check out what is happening in specific discussion forums, or check the status of announcements etc.
Third way:


1. Go to your settings, by passing your cursor over your username, and selecting "Settings".
2. In the selection menu on the right hand side, select "Learning language".
3. Select the language you want.
Forth way: 1. go to your home page, and move your mouse over the language flag on the left side of your page.
Fifth way:
In the address bar of your browser, I type: https://www.duolingo.com/courses
And yet another way is when someone else gives you a link to follow.
How to remove / reset languages:
http://www.duolingo.com/settings/direction see the grey text for "Remove or reset a language." :)
or, go up to your dark blue menu header, move your mouse across to where your name appears, next to you bio picture, click on it, and select from the drop down menu "settings".
Under settings select "Learning language". And then click on the grey text for "Remove or reset a language."
or, click here
Other related help articles:
- How can I learn multiple languages at the same time
Be aware that Duo only shows you your statistics for one base language at a time. So, if you are learning German and French from English and then decide to learn some languages from German, when you switch to the "from German" languages you won't be able to see any of your "from English" languages. That freaks a lot of people out at first :)
- My account is in a language I do not understand-How do I change it back
- Another discussion about this topic here http://duolingo.wikia.com/wiki/Frequently_asked_questions/Courses#How_do_I_change_what_course_I.27m_taking.3F
Thank you Tennisgirl616 for showing me the first way, and remoonline for showing the forth way.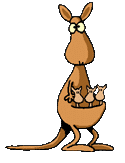 animatedimages.org