>

>

Avoiding learning to fail for…
---
Avoiding learning to fail for Language ( and other things )
daKanga
250
I have just listened to a podcast on the Tip Of the Tongue-TOT experience.
And I would recommend anyone learning a language, that it is worth while to check it out.
It is about when you try to answer a question, and you know you know it - but it is not quite there - it is on the 'tip of your tongue' . (or if you are using sign language - 'on the tip of your fingers' ;P )
Did you know, that according to the information from these researchers, the more time you spend in the Tip Of the Tongue (tot) state , the more likely you will be learning to fail.
Yet it is not as simple as this.
For if you manage to resolve the question yourself - without someone giving you the answer - the more likely you will get it correct the next time.
So if you are given clues to the correct answer, such as it starts with "x" letter, or it sounds like "x", or it is similar to, like, etc "x", and you resolve the issue yourself - it reinforces your correct recall. And it means you will be more likely to get it correct the next time.
However if you spend a long time guessing, and you are provided with the correct answer at the end - you are more likely to have reinforced an incorrect connection, and statistically more likely to get it wrong next time. And if you keep doing this - you are teaching yourself to learn to fail.
So the good news is - the quicker you do tasks in language learning - then the quicker you will improve.
Perhaps - read some notes before you do an exercise - to refresh your memory, and then do a learning task - and do the actual exercise quickly - could be a great way to learn language more quickly. It is worth a try. To read things such as the tips and notes here, especially if you are doing it for the second time, before you embark on the exercise.
I would greatly welcome your reflections and tales of experiences for yourself. and your learning.
I find this whole subject fascinating, and there is a lot more information in that podcast. I would recommend checking it out, and see if you can tweak it to improve your own learning journey.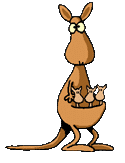 animatedimages.org