>

>

З днем незалежножсті! I have …
---
З днем незалежножсті! I have completed the Ukrainian tree!
Partly in honor of Ukrainian Independence Day, I have completed the Ukrainian tree. (yay!)
(https://www.facebook.com/photo.php?fbid=281347102237658=p.281347102237658=3)
I know some think it's easy to finish a tree, and maybe it is for them. But I think that completing a tree, whatever the size, is a nice task, especially since this is my first completed tree.
But now I'm here, (finally!) chilling in my vyshyvanka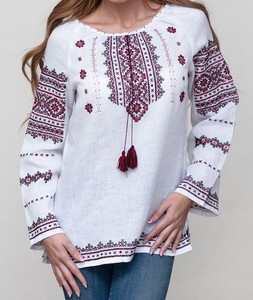 Thanking everyone who has helped me learn even more about this beautiful land and culture.
If anyone has any resources that can help learn more that have proved helpful after the course they would be greatly appreciated.
I also want to thank the wonderful contributers and moderators on the course for their hard work. I am so glad to get emails about translations being accepted after so long hearing nothing. Keep it up, I can't wait for the 2.0 tree if/when it comes out!
Слава Україна!