---
Chart of courses' progress over almost 3 years!
Greetings to you, language enthusiasts,
About a year ago, I created a post showing a chart that shows the progress of all the courses, week by week, over the years 2014 and 2015. Today I added the progress for 2016 and it has been a wonderful year so far.
Link to the chart: http://thewombatguru.nl/duolingo/
Snapshot of the website: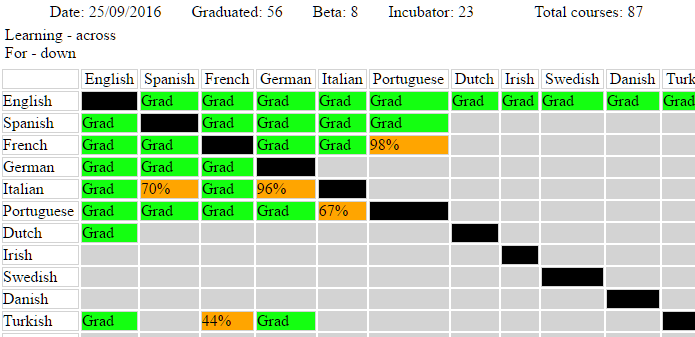 We are now at 56 graduated courses, back in November 2015, when I last updated the charts, we were at 39.
To move through time, use the slider at the bottom, after clicking on the slider, you can also move by using the left and right arrow keys.
Note: Only optimized for 1920x1080 screens, if you have trouble viewing it, please respond and I'll try to make it viewable for your dimensions/device.
Greetings, TheWombatGuru