Duolingo is the most popular way to learn languages in the world. Best of all, it's 100% free!
---
36 lingots in one stroke!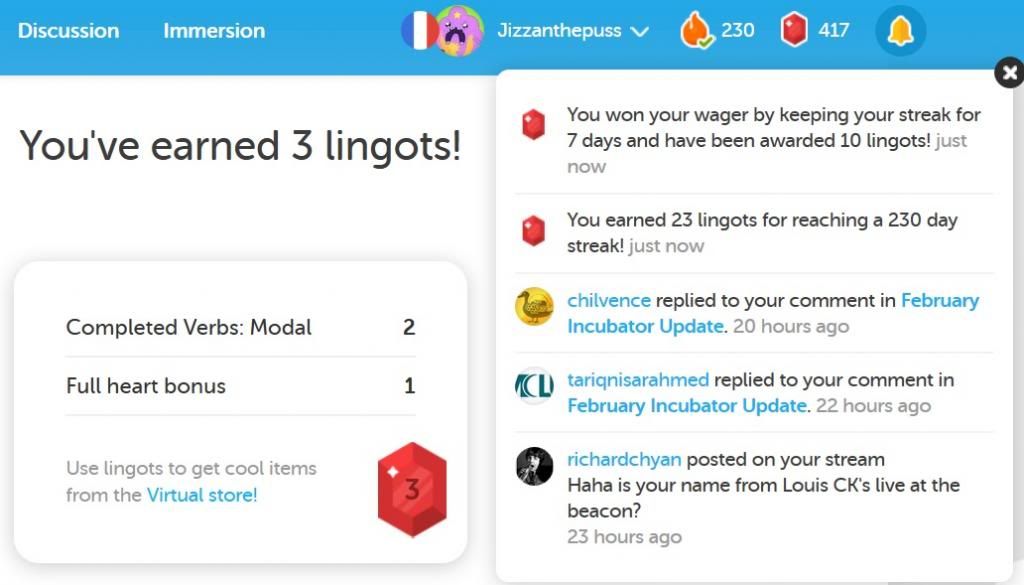 I haven't done one of these before and I (accidentally, actually) got I bunch of lingots in one move so I thought I'd share/brag :D I knew I was gonna get 23 lingots for my streak but I forgot I had a double-or-nothing coming today too. 23 (for the streak) + 10 (double or nothing) + 2 (lesson completion) + 1 (full heart bonus) = 36 lingots!
I wish I could have leveled up too xD
4 Comments