Duolingo is the most popular way to learn languages in the world. Best of all, it's 100% free!
---
Language and society book club?
Hi folks!
I am part of an offline reading group that started this month. Our overarching reading theme is language and society. The books we will be reading will likely focus on the fields Sociology of Language, Semiotics, Sociolinguistics, and Linguistic Anthropology. This month, we will be reading "Language in Thought and Action" by S. I. Hayakawa and Alan R. Hayakawa (5th edition). This book was written for a broader readership and is relatively short. You might even be able to find it in your local library.
Anyone interested in an online version? If so, be sure to pick up your copy of this book and start reading for February. (The cover of the 5th edition pictured below.) If there is interest here, I'll post once a week in the forums for it. :)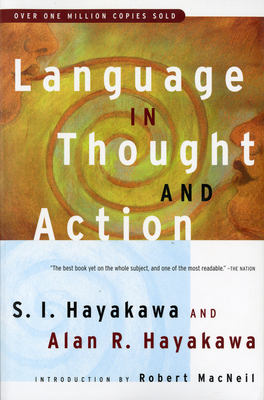 To view the table of contents for Language in Thought and Action 5th ed, go Here, and scroll down.
Suggestions for future books? Also, the more general the readership the better until we get a solid starting basis going and build up our knowledge from there.
If you are reading this book, and have a concept or section from it you would like to suggest, feel free to post your question here or in the upcoming, discussion post that I will create one week from today.
PS, Here is a basic prompt to get us started:
What alternative titles can you give to any or all of the first 6 chapters? Bonus points if you can come up with something humorous. If you would like to include a humorous way to summarize the chapter, that works as well. And, for anyone who is interested in making artistic representations of one or more chapters and/or titles, yes please do!
Since I need to read these chapters as well, I have no idea if they will lend themselves to re-titling, humorous or not. But, hey it gets us thinking, right? :D