>

>

You: A short history of the p…
---
You: A short history of the pronoun
Ye, originally plural, had also begun to be used as a formal way to address one person, under the influence of the French vous. As you encroached on ye's territory, it did so on both fronts, being used for the plural and formal singular.

The informal singular was still thou, in those centuries in which English maintained the informal/formal pronoun distintion that many modern European languages still have: tu-vous, du-Sie, tú-usted, etc. But gradually social change sealed you's triumph. Using a plural to address a single person was once reserved for the very highborn, but made its way down the social ladder until any social superior was to be addressed with you. It didn't stop there, though, as vous and Sie did. Instead, having once crowded out ye, you now edged out thou in the early modern period.

To recap: you began as as objective, then became usable in subject position too. Then it went from plural only to singular too. Then it went from formal use to informal use too. Ye, thou and thee (the objective form of thou) were all left behind in the history books. Quite the conquering pronoun. Good job, you.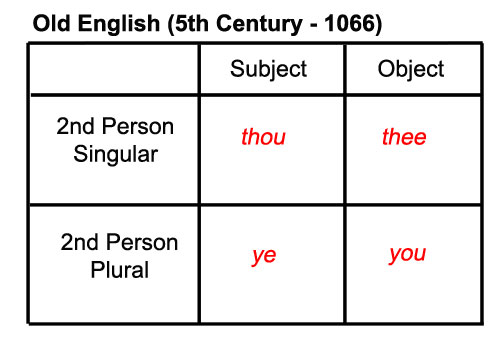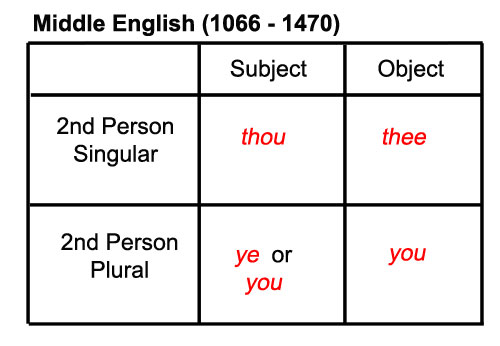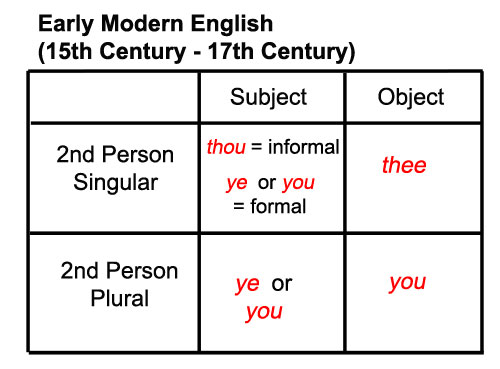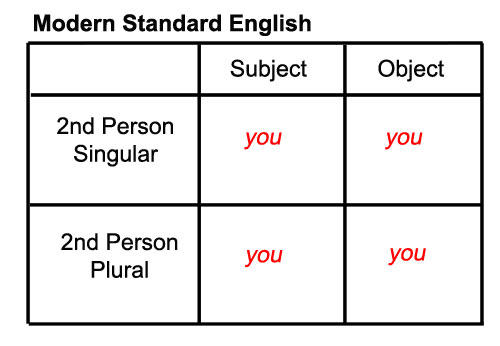 (Images Source](http://jackelliot.over-blog.com/2017/03/you-have-evolved-over-time.html)
More than these tasty bits about the history of "You" in This Link.