---
A guide I made to remember the 6 Russian cases.
I've been struggling to remember those cases for some time, so I made something in Inkscape to help me with the cases: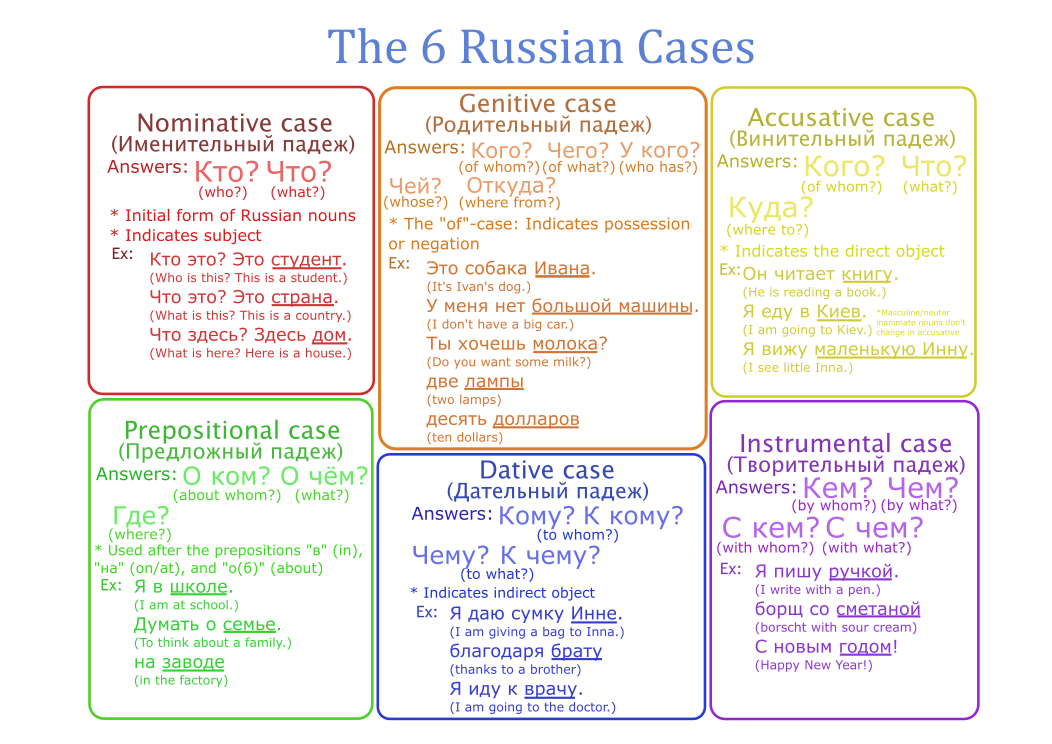 Note: Genitive, Dative, and Accusative also answer the question "Когда?", but examples aren't included in the guide.
Tell me if you find this useful, and also let me know if there are any errors!