---
Sub optimal layout
speising
717
This is how multiple choice questions look on my ipad: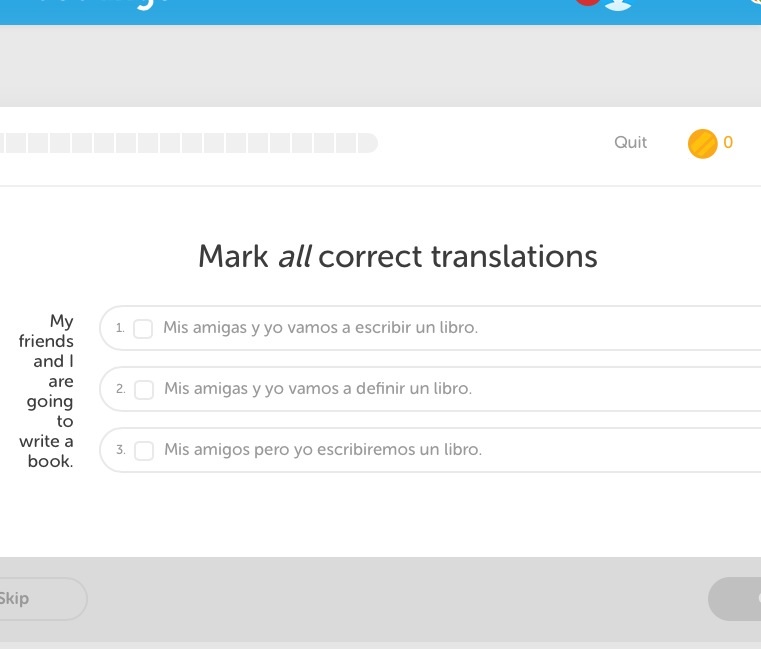 I believe the screen real estate could be distributed better?
---
That is also how it looks on the Macbook Air. This came today. Yesterday was the new site migration for me (along with numerous other issues now). Wonder if they are related?
---
I'm in agreement with you; the text isn't exactly very organized. Honestly, I have rarely ever used Duolingo on Android, so I haven't experienced this recently.