>

>

Not picking weak words to pra…
---
Not picking weak words to practice?
I've been practicing with the strengthen skills a lot lately, but it's not giving me certain troubled words to practice.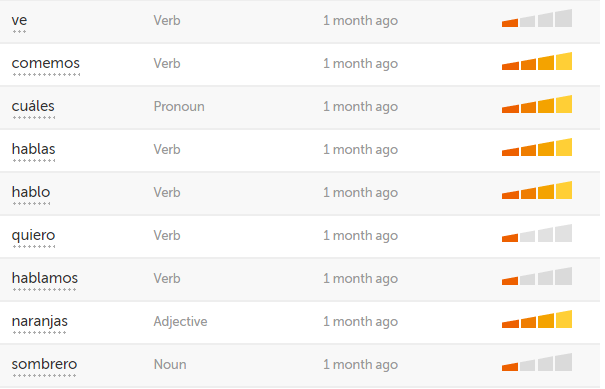 I've practiced a lot. It seems to keep giving me the same phrases a lot. Maybe it's because I wasn't getting them right every time.
I'm not sure if this is a bug, but I just sort of think it should help you with the words it thinks you don't know.
Does anyone know how the algorithm works with this sort of thing?