>

>

"Challenge" Goal A Little Unr…
---
"Challenge" Goal A Little Unreachable!
I've turned on email notifications for when I forget to practice (which happens too often after Activity removal) and I got this entertaining message today: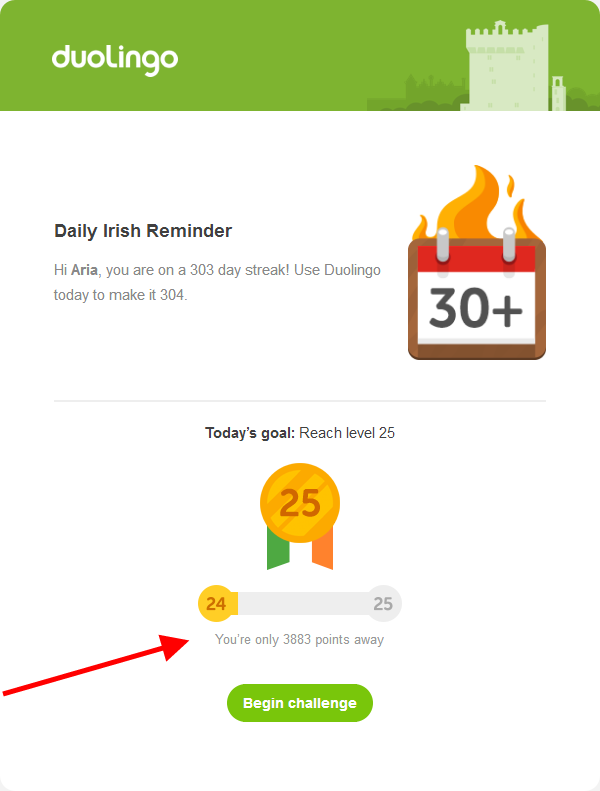 The email is supposed to be motivational, but the prospect of doing 3883 XP on a day might be rather frightening, and consequently discouraging.
I suggest these emails be tailored to each user's tree and feature tangible goals for all users, not just new ones. Clearly not a priority, but there it is.