>

>

100XP A Day With Bunny Challe…
---
100XP A Day With Bunny Challenge! (Aug)
There it is people, can you see it? My third tree, just on the horizon. Only 9 skills left to go.


Image Source
You all know what that means, right? The 100XP a day challenge is baaack!
For all of you newcomers, welcome to the challenge! I hope you will find this motivating for your studies over the next 7 days. :)
For y'all who have already participated, you know the drill: Starting today (or if it's too late today, you can start tomorrow), put in your best effort to earn 100XP a day (or however many you would like to set as your goal), each day, for a week.
The suggested rule: Please do not use placement tests or test-outs to accumulate XP for this challenge.
I usually start this on Sundays (or Mondays, depending on where you are on the globe). But, I really needed a boost to see me through to the end of my third tree. And so, middle of the week it is!
To join, just leave a comment today with your week's chart and update it daily as shown below, with whatever day you've started as the day listed first:
WEEK 1 (Complete)
Wednesday 水曜日: 50XP ✔️ (+38) (Only 7 Skills to go now!)
Thursday 木曜日: 50XP ✔️ (+41) (6 to go!)
Friday 金曜日: 50XP ✔️ (+16) (5 to go!)
Saturday 土曜日: 50XP ✔️ (+2) (4 to go!)
Sunday 日曜: 50XP ✔️ (+80) COMPLETED THE TREE! :'D


Monday 月曜日: 50XP ✔️ (+20)
Tuesday 火曜日: 50XP ✔️
WEEK 2!
Thursday 木曜日: 50XP ✔️ (+20) (543XP left to go before Level 11!)
Friday 金曜日: 75XP ✔️ (+25) (443XP left!)
Saturday 土曜日: 75XP ✔️ (+35) (333XP left!)
Sunday 日曜: 20XP (Unexpected visitor from the Netherlands. Hi Simius! :D)
Monday 月曜日: 88-ishXP! ✔️ (Also, Yosemite Backpacking trip starts 2 days earlier than expected.)
Tuesday 火曜日: Yosemite
Wednesday 水曜日: Yosemite
My Week 1 Goal was to finish the Japanese tree. My week 2 goal is to reach level 11 in Japanese! I am 623XP away. So, it will require me to gain almost 100XP a day. But, I'm setting my minimum XP goal at 75XP.
dis bunneh? Ready! Are you? O.O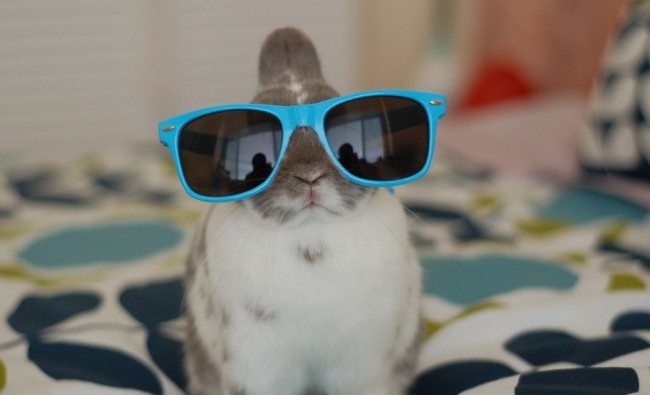 Image Source