>

>

Some Korean Movie Suggestions
---
Some Korean Movie Suggestions
[more movies added] So, we all are (correction, most are) awaiting for the new Korean for English speakers to arrive. I thought it might be nice for me to suggest some of my favorite Korean movies, and I believe most are available in Amazon. Movies are fun and also help you learn a language (once you can connect to it). I will try not to spoil these while trying to give a better description than google. ☺
택시운전사 (A Taxi Driver) - based on a true story, it speaks of the terrible incident in the city of 광주 (Gwangju). The government is seriously hiding something that no one knows, until a German reporter (sort of) befriends a taxi driver to find it out.
국제시장 (Ode to my Father) - After Douglas MacArthur's rescue at 흥남 (Hungnam), 덕수 (Duk-soo) gets in all sorts of mishaps while trying to find his sister and father, whom he lost during the rescue. It shows the true aspects of how Koreans struggled after the war.
써니 (Sunny) - It's the 1980's and a friendship has begun between seven teen girls. Vowing to keep in touch, they turn to their ways. The story is focused on 나미 (Nami) who discovers their terminally-ill ex-leader of the group, 써니. Her last wish is to see them all together again, and 나미 tries to find all of them. (Warning, there is a scene where the language is full of cussing, as they were having a competition)
해적 (Pirates) - The newly founded nation of 조선 (Joseon) has gotten a royal seal from the Emperor of Ming. Unfortunately, while transporting the royal seal via ocean, a whale swallows it. It is now up to the pirates, bandits, and mercenaries to find it, for the government is threatening to rid of their very existence.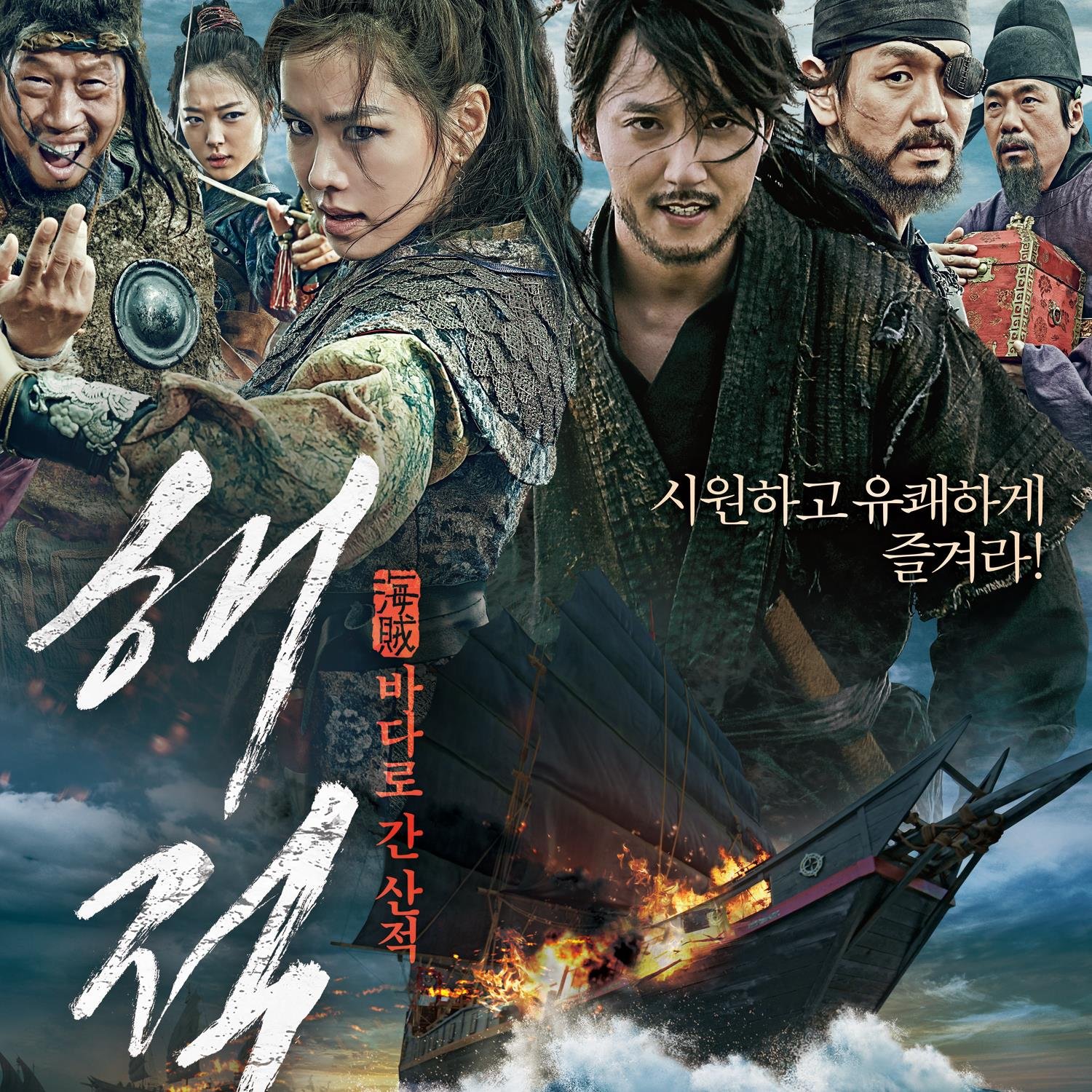 명랑 (The Admiral) - Based on a true story. It's 1597, and 이순신 (Admiral Yi) is head of a tiny fleet of 12 warships. The enemy, the Japanese, are steadily approaching and if he fails to protect Korea, they will be doomed. It shows accurate portrayal of why Koreans despise most Japanese (please watch with an open mind).
엽기적인 그녀 (My Sassy Girl) - 겨누's (Gyeonu's) Life is not really all that great, until he meets a girl who is extremely sassy and, well, unpredictable. Their relationship at first is very strained, but they learn to love and respect each other in this hilarious movie.
임금님의 사건수첩 (The King's Case Note) - The king has gotten a new chronicler with many hidden talents. When there are rumors of the kingdom's future, it's up to the king and his faithful chronicler to find out what's true.
Please bear in mind these movies are not really meant for young children. I would rate all of them (except A Taxi Driver) as PG-13. A Taxi Driver, I would say, would be closer to R. I hope you enjoy these movies, and learn a little more about Koreans! Any comments or questions I'll happily try to reply. Have fun and take care! ☺
-Toggitang ♪