>

>

World's hardest language prac…
---
World's hardest language practice challenge! (That's all I'm saying until you click this.)
'Cause, it's a singing challenge and I didn't want you to run away. xD
Inspired by this post.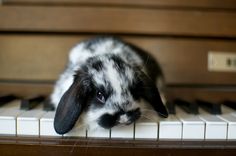 (Click "follow discussion" if you intended to.)
Back when I was learning Japanese in uni, I didn't want to sound like I was choking on a Japanese tongue twister whenever I tried to speak in class. So, I used singing to help get my mouth used to how Japanese sounds fit together under pressure (So, the faster the song the better.)
Here is your challenge, should you choose to accept (which you should because it was fun and not terrifying at all*): Go to https://clyp.it (or wherever you prefer), record yourself singing a semi-to fast paced song or part of a song in the language you're learning, and post a link to it in your comment. Bloopers followed by laughter encouraged :D
Mind you, if you record yourself and decide not to post it, that's ok. You'll still have tried a new, hopefully fun way to improve your language skills. :)
Ok, so, here is a clip of me "singing". It's a short section from Kotoko's "Agony". (It is from an anime that is Rated R, so, please be careful if you go searching for it. All ages friendly version of the background song: Here (However, I cannot predict what videos will be in the sidebar on YouTube. Some might be rated R.) You can find the English version of the lyrics Here.
Ready? Set. GO!

PS, In what other ways has music helped you with your language studies?
Audio only please, no video, and I encourage you not to use your real name if you make a Clyp account
*I lied it. Recording myself was mortifying. But, I did it because it was for
Duolingo.