>

>

Dear Duo, all I want for Chri…
---
Dear Duo, all I want for Christmas (or Winter Solstice) is...
(Don't forget to "follow discussion")

Image Source
Here's how to participate:
In English and a language you're learning (or a language you want Duolingo to add), write "All I want for Christmas" or "All I want for Winter Solstice" and list two languages and one feature that you'd really like to see on Duolingo. Then, give a small description of the languages (history, cool facts, stuff like that) and the feature you want and why.
Then, use the search bar to find the most popular discussion devoted to the languages you want and up vote them, as directed in the discussion Guide: I would like a new course. What should I do?.
PS Those who are just posting which languages they want are missing out on the purpose of this discussion: to celebrate the languages we love by sharing something about them with others. Write in that language, share things you appreciate about it, etc. So, if you've just posted up a list of what you want, I recommend going back and editing your comments. Share something beyond just asking for something. :)
Ready? GO!
❤️❤️❤️
All I want for Christmas is Trigedasleng, ASL, and email verification.

Ogeda bilaik ai gaf in gon son-wamplei: Trigedasleng, ASL, en email verification.
❤️❤️❤️
Facts about Trigedasleng:
Trigedasleng is the language of the the TriKru Grounders, survivors of a nuclear apocalypse that dessimated most of the Earth's population in the television series, The 100. The language's creator, David Peterson has totally given his blessing for Duolingo to host a Trigedasleng course. He has also mentioned that there are enough fluent speakers willing to build it.
Until the launch of Duolingo's High Valyrian course, Trigedasleng was David Peterson's most popular constructed language, according to his talk at Princeton in 2016 and a post on Tumblr:
Trigedasleng is likely my most popular created language, even considering all the other shows/movies I've worked on, despite the fact that The 100 isn't the most popular show I work on...Source
That says a lot, considering its originating tv show, The 100, was far less popular than Game of Thrones and there was no Duolingo to boost the language.
(Check out DJP's complete list of languages O.O)

Another fun fact:
Trigedasleng has a preposition descended from "hashtag", hashta, "regarding" or "about".
Where to upvote: Trigedasleng for English Speakers
Free resources for learning Trig:
Trigedasleng on Memrize, Canon Trigedasleng words and their etymologies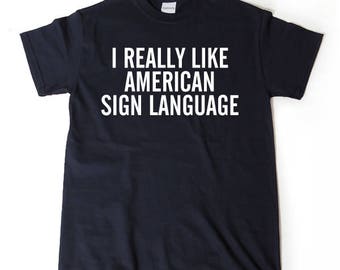 Facts about American Sign Language:
I've been prolific posting about ASL on Duolingo, so I'll just link to a previous post of mine: ASL: the History, Struggles, and Deaf Culture. a primer
Where to upvote:
ASL is possible on Duolingo (I will be updating the resources listed in the post today.)
Free resources for learning ASL:
SignSchool, LivePrint, Bill Vicars Youtube Channel.
1 Week ASL Challenge runs monthly: November's challenge