>

>

World's hardest language prac…
---
World's hardest language practice challenge! (Holiday edition!)
(Click "follow discussion" if you intended to.)
What else could the world's hardest language practice challenge be? It's a singing challenge! And it's really fun so don't run away xD

Image source
It can be hard speaking another language around other people. New languages can feel like a tongue twister, especially under pressure. Want to work on that? Record yourself singing and post it here! (You should because it was fun and not terrifying at all*): Go to https://clyp.it and record yourself singing a song in the language you're learning. (Please don't use real name for your Clyp account.) December's theme? Holiday! (Seasonal works too.)
Bloopers followed by laughter encouraged :D
Mind you, if you record yourself and decide not to post it, that's ok. You'll still have tried a new, hopefully fun way to improve your language skills.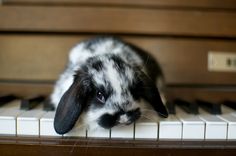 Ready? Set. GO!    。。。
(Psst, if you're nervous, you can click here for courage)
(Still not quiet there yet? Click for even more courage).
。。。 .
Finished? Good job, click here to relax (unless you don't like cats!).
*I lied. Recording myself was mortifying. But, I did it because it was for
Duolingo.
PS, In what other ways has music helped you with your language studies?
Image sources 1, 2