---
Some Recommended Korean TV shows for the learners! :D For fun(!)-filled learning!
Hello, wonderful Korean learners! :D Just wanted to share some links where you can watch some Korean TV shows that you may find interesting as well as informative!
Am doing this as I want your Korean learning journey to be fun-filled and relaxing rather than just practice, practice, practice boot camp all the time. ;p
In French, there is a fantastic video series called "French in Action" by Yale University/Wellesley and in English, there is a video series called "Follow Me" by BBC. Both help the learners gradually improve in a very relaxing manner. Sadly I could not find a Korean equivalent yet.
However, it seems some Korean TV shows can serve such purpose quite well though they were never intended for learners of Korean language but average Korean native speakers. Believe you will find them manageable since:
many captions, subtitles are frequently used (I think that is due to Korean TV show producers benchmarking heavily from their Japanese rivals) to make you feel comfortable while you improve your listening skill

not only Koreans but expats also appear (in fact, some of them are done 100% by expats who speak intermediate or advanced Korean)
Just want you to give it a chance from time to time and see how much you understand. It is not the end of the world even you do not understand much in the beginning. Yet, something tells me that many of you will be quite surprised that your command of Korean is a lot better that what you originally thought of. ;p
1) Welcome! First time in Korea? (어서와 한국은 처음이지?)
2) My expat friend (나의 외사친, again 외사친 seems a youth slang for expat friend)
3) SBS "The Travelers Guide To My Room" (내방 안내서)
4) Where is my friend's home (내 친구의 집은 어디인가?)
5) Remote Island Teacher (섬마을 썜, 쌤 is a pseudo-slang for teacher, 선생님, I think)
6) Abnormal Summit (비정상회담)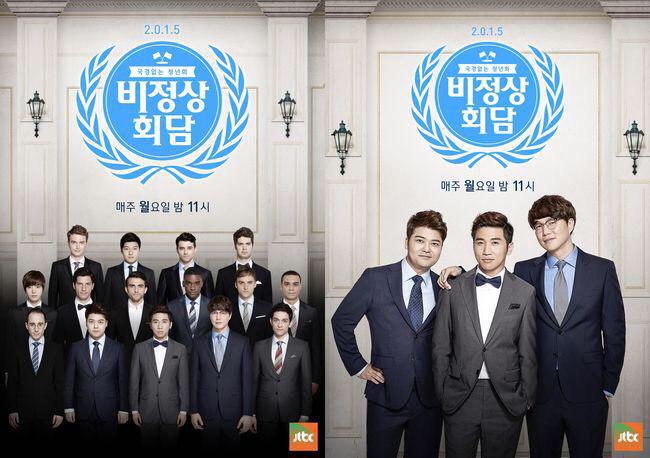 You might find it a bit more difficult than the rest as topics discussed are diverse. Majority of the show participants are expats either studying or working in Korea at the moment who speak intermediate or advanced Korean.
7) Oppa Thinking (오빠 생각, Thinking about my brother)
If you are deeply interested in K-POP and Korean showbiz folks, this might be the one for you.
8) Real Men (진짜 사나이)
If you want to try something very different... You might find this a bit more difficult than the others it is a reality show where civilian celebrities experience the Korean military life for themselves.
https://www.youtube.com/watch?v=YH9ig-TkLoI
*By the way, some links might not work for the country you reside due to copyright issues. Was able to watch them all as I often use a VPN called zenmate. https://zenmate.com