---
Remembering new words in another language
Hello everybody, it's Everdella, and today, I thought I'd give advice for remembering words in another language.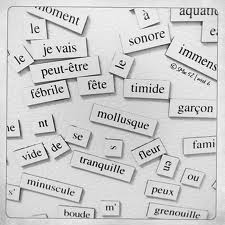 A decent method to remember words in another language is to calm down, and just say sentences. For instance, let's say that you were learning Italian and couldn't remember certain words for foods, just continue making sentences with them. Compose the sentences in English, and try to write them in Italian. If, though, you just couldn't recollect the world "strawberry" in Italian, repeat "fragola" no less than three times to remember it.
On the off chance that you can't remember the correct words, simply think. That light in your mind will blaze and you will recall those words. Furthermore, in the event that you don't, make ACTUAL flashcards to help you. English on the front, and Italian in the back. You could do it Italian to English, or English to Italian.
Thanks for reading! :)
14 Comments
---
Thanks! I often review with Tinycards, and these methods seem helpful! Thanks again!
---
Great, great, great, Everdella! A magical upvote to you:)! And I agree about avatars; I like the bunny of FrenchCamille with a whimsical flair. I have yet to make a real impression myself and commend you with vigor:)
---
*Wow good job on the upvotes! *
Everdella has magic powers... ;)
I got an e-mail with a post of you asking how iconic your avatar is but you must've deleted it since I can't find it here. Rather than the quality of the avatar, though I like it too, I meant it is very distinctive and bold. It has a bright colour and upon seeing it everyone will immediately think of you. Images are more powerful than words, when it comes to branding. Think Nike for instance, you don't even need the words saying Nike, you just need the swoosh. Your bunny on orange background just screams "Camille's post!". Another example of this is Patrick Phang's avatar for instance, or Vabelie's, or Penny Whistler's, or OmegaGmaster's. They're unmistakable. You could remove the names from the forum and keeping only the avatars and you'd still know who is who. For this same reason I tend to blur everyone who uses the golden owl as an avatar.
In a sense our presence here on the board is akin to a brand, we became known by a certain style of participation and we more or less identify that in others too. I've alluded to that a couple weeks ago when I talked about reputation albeit for other reasons. Take Everdella for instance, she's already associated with creativity, good will and her magical powers (wink wink)... DragonPolyglot on the other hand is very knowledgeable and you immediately sense she's one of the most serious learners here... and so on...
By switching your avatar to one almost identical to Everdella's not only were you throwing a part of your brand/identity out the window but you were mixing your forum identity with hers.
Another example, your first forum name sounded like a Star Wars robot name and was a pain to write. It looked like a bunch of random letters mixed up with numbers and had no identity at all. This one is much nicer... even though some might think you're indeed French, but it's fine. A little misleading doesn't hurt... ;)
This being said, content will always be king... no iconic logo or name will save you if the content of your posts is trash or if you behave like a twat... which isn't your case obviously.
In other news, you can now stop reading long boring posts and resume your daily routine.
Class dismissed. :)
---
Haha wow thank you! I enjoyed reading your wise words of wisdom. I ve changed my profile pic back.
---
Well, thank you.
In the end we're all knowledgeable in some areas I guess.
And you're an intelligent person because you could very well have taken my point as a critique to the avatar you've made which it clearly wasn't. Just a question of personal identity.
---
You're welcome.
That's not to say that if you reach a point where you just can't stand your avatar anymore, you shouldn't change it of course. :)