---
Indonesian for English speakers now in beta!
I am happy to announce that the Indonesian course for English speakers is finally released in beta!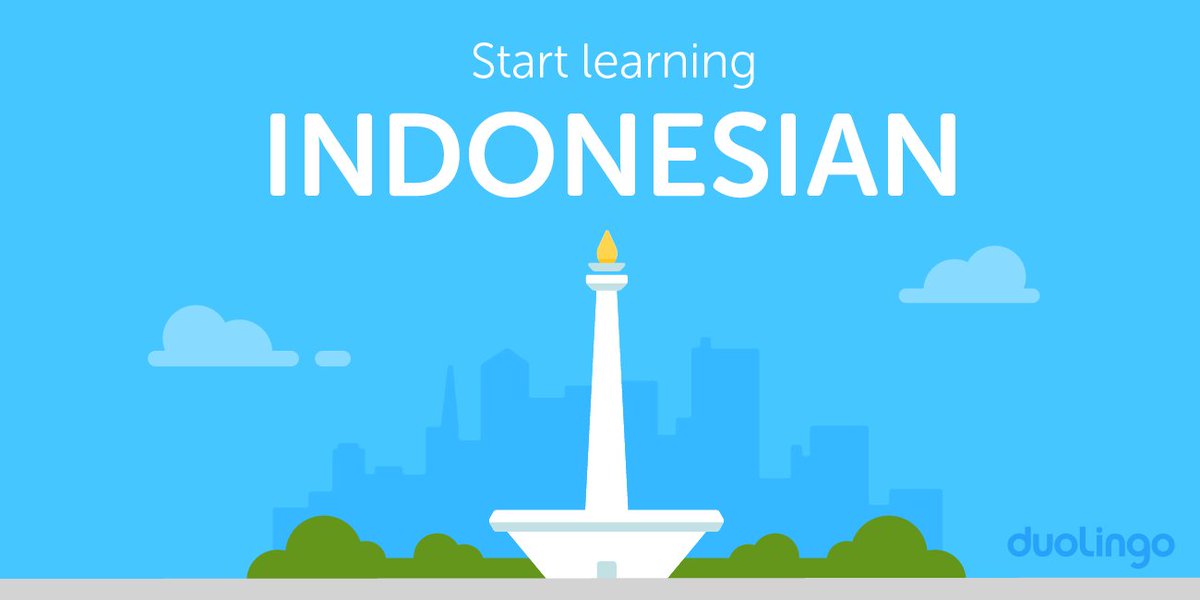 Here are some things to look out for in the course:
Writing: your normal keyboard will work perfectly. No diacritics, no accents---you only need simple Latin alphabet to type in Indonesian.
Genders and tenses: N/A. Indonesian is genderless and tenseless.
Tones: what is this thing you worry about, "tone"? Indonesian speakers will recognize Indonesian words no matter how you stress your pronunciation because it has no heavy stress pattern. One book noted that Indonesian "flows smoothly like a babbling brook."1
Now that I'm done with the plug for Indonesian, here are some actual details related to the course:
Vocabulary: the Indonesian course consists of 1,885 words. We prioritized frequently-occurring words (both online and offline) that show how the language rules work. We spread this over 69 skills with an emphasis on thematic skills early in the tree.
What took so long? Well, there's not a lot of resources to consult with when we build the course. And for the few things that are out there, they are (obviously) not created with Duolingo's teaching structure in mind.
Miscellaneous: we timed our release date to coincide with Indonesia's Independence Day (August 17). Dirgahayu Indonesia!
As with all beta courses, you may encounter bugs or errors while going through the lessons. Please report them---this would help us improve the course for future learners.
Selamat belajar!