---
I found a screenshot of a nonexistent Duolingo feature.
ISpeakAlien
810
I found this picture online: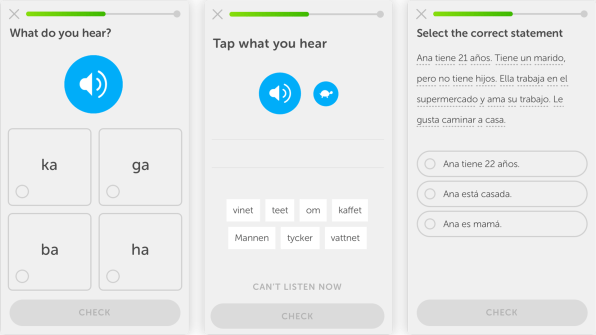 What is the type of question on the right? I have never seen any "Select the correct statement" questions in any course, including Spanish. What happened to these questions? I would like to have them. In fact, a similar idea was proposed recently here.
Has anyone else ever seen any of these? If so, how common were they? When were they removed?
Also, I found two A/B tests on https://www.duolingo.com/users/ISpeakAlien that I was surprised by:
`web_no_tips_and_notes_experiment (false for me)
and `web_noimmersion_experiment (true for me)
This is concerning. I do not want Tips & Notes to be removed. However, it is good news to see that the removal of Immersion appears to be an A/B test that everyone is part of, which means that it could still come back one day. I hope Immersion comes back soon...
Also, I was surprised to see that the part that has my lingot balance says that I have 1239 "rupees", not lingots.