---
Czech Easter
Easter (Velikonoce (plural) - from veliká and noc) is the time of old traditions. Some of the Czech traditions are quite specific. Partly they originate in the ancient Spring festivities, partly in the Christian remembrance of the death and the resurrection of Jesus Christ.
The Czech tradition that is mentioned most often is koleda/koledování with a pomlázka. Pomlázka has many local or dialectal names – tatar, pamihoda and many others. It is woven from young willow twigs and is used in the morning of the Easter Monday by boys to whip (šlehat, šupat, vyšupat, šukat, mrskat,...) girls.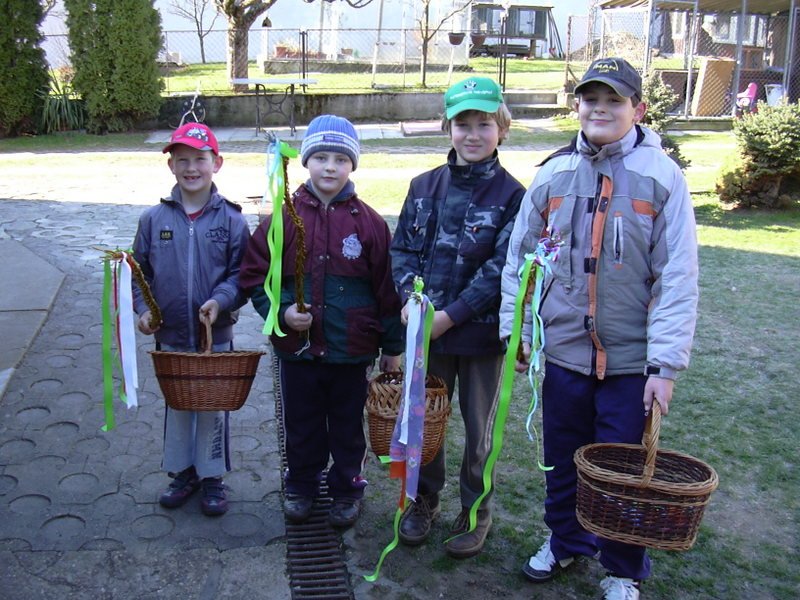 The name pomlázka is derived from pomladit (to rejuvenate, to make younger) and the whipping should help to keep the youth and vitality in the whipped girls. In return the boys used to receive kraslice, painted easter eggs, and a coloured strip for their whip. Today young boys mainly receive decorated boiled eggs, which can be eaten afterwards, and various sweet treats. Adult boys often come to get a shot of a traditional spirit - slivovice.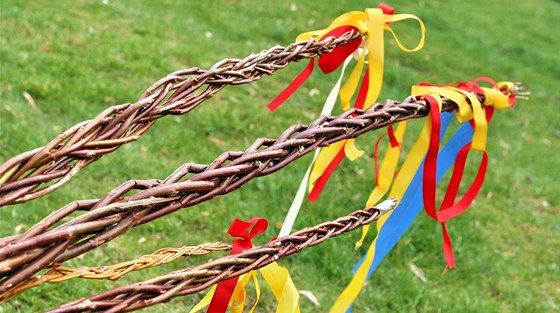 In some regions, mainly the north-east of Moravia and then further in Slovakia and Hungary, the boys pour water on the girls instead or together with whipping. This is called oblévačka. In many regions the girls also pour water on the boys, especially when they come too late.
In other regions, the roles with pomlázka can be reversed, be it on the Easter Monday or a week earlier or later.
There are old Christian traditions connected to all of the days in the Holy Week (Svatý týden). The official religious practices will be similar to those in other countries where the Catholic church is present.
Sazometná/Škaredá středa - Spy Wednesday
Zelený čtvrtek - Maundy Thurdsay
Velký pátek - Good Friday
Bílá sobota - Holy (Black) Saturday
Velikonoční neděle/Boží hod velikonoční/Slavnost Zmrtvýchvstání Páně - Easter Day
Velikonoční pondělí - Easter Monday
A very old Christian tradition originating in the middle ages are the passion plays (pašijové hry). They are still held in some places in the Czech Republic. They are theatre plays replaying the Passion of Jesus, often played outdoors by local people and sometimes use old texts in the local dialect. You can find example recordings at https://www.youtube.com/results?search_query=pa%C5%A1ijov%C3%A9+hry
Another Christian tradition is řehtání using řehtačka (rattle - a wooden instrument making a characteristic sound). It is used from the Maundy Thursday to the Hole Saturday when they church bells do not ring as they are in Rome according to the catholic tradition.
There are also several kinds of food which are typical for Czech Easter. For example
mazanec / bochánek
beránek
nádivka