---
Salivanto: "King of Esperanto"
salivanto
1330
Who is "salivanto"? Why does he post all over the forum here? What is he thinking when he does?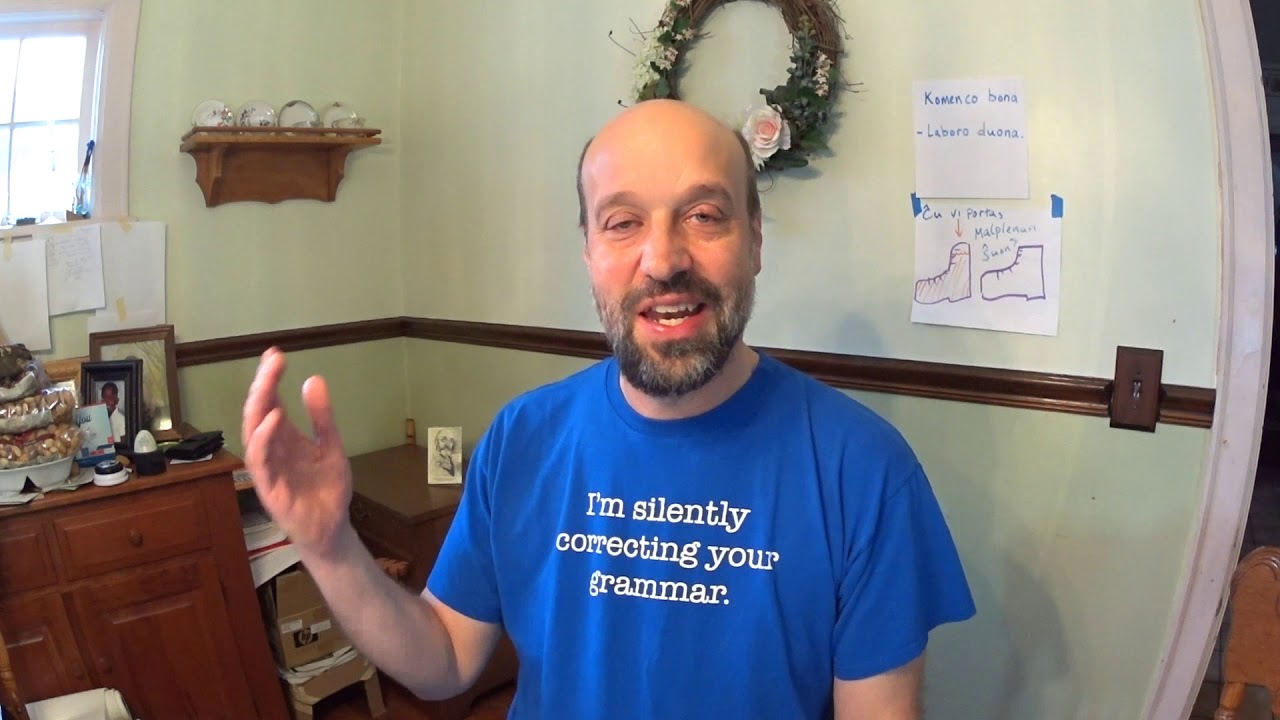 I've been thinking about posting a message for a few weeks now. I was spurred into action by a second accusation this morning that I want to be "King Esperanto" (or similar.) Of course, the last time someone said something like that (specifically - that "not everyone here is your personal student"), I changed my profile picture so say that I am "your personal Esperanto tutor." This was meant in fun. Nobody is under any obligation to be "my personal student." Nobody is under any obligation to read my posts. Nobody is under any obligation to take my advice.
Salivanto, why are you here?
I am here because in 2015, I logged onto the forum and saw that people had been asking questions about the sentences in the course. The bulk of the questions were either sitting for months or a year without any answer, or they had been answered by people who were only about 5 minutes ahead in the course and who didn't really know Esperanto. I am here to help people get the information they need. It's also why I started my YouTube Channel.
I am very grateful that in the last year or so, several individuals have started paying attention to the "sentences tab" in this forum. These are people who have grown up, as it were, on this forum (most from before 2015) and know what they're talking about. They also know when they've reached the limits of their knowledge - and so they don't post answers that sound like guesses. Thanks to these people, I have stopped trying to stay on top of the "sentences" tab. They have it well in hand.
(I do follow along - currently on a 3 week delay - to double check that all questions in this section have been answered and to follow these threads in case new questions come up on them.)
In 2019, I am still here because there are countless threads which are still receiving new questions, and when I don't stay on top of answering them, these questions remain unanswered literally for months. There simply isn't a good way for someone to come in and find these new questions. I get notified about most of them because I've been so active on the forum for so long.
If you're here to help people, why are you so rude?
I don't think I am, but I have been called (among other things):
a unkind person
an insufferable know-it-all
very rude
a bit harsh
passive-aggressive with a side of insults.
frustrated and [come] off as rude.
To the people who think this, I will offer this bit of copy-paste from one of these threads
I'm sorry you found my reply rude. I submit, however, that this perception happened as you read it. In my experience, if I don't answer a question, it often doesn't get answered - so sometimes I'm direct [because my time is limited]. Have a look around the boards. If you think I'm a rude person, then you are welcome to disregard my messages. If you don't, then I would ask you for a little goodwill when you interpret a message which at first reading might seem rude to you.
To everybody else - stick it in your ear and learn your own durn Esperanto! (Yes, the previous line was meant to sound rude.) In real life, I am a very patient person. Check out my reviews on italki for example. In face-to-face interactions (and on Skype, etc.) people know that I am patient. It's only online that I come off this way. I know I come off this way, and I don't need people to tell me this. Know that when you do, it comes off as rude.
As long as I can, I will continue to answer questions on this forum. Those who stick around seem to get a sense for who I am and why I'm brief. If you need a clarification, please ask - I'm always happy to explain further. If you want to comment that I should answer without providing links, or that I should explain better, or that I should give more information, please know that I have no patience for those kinds of comments. Please don't tell me what I "should" do. Often times the links that I post are links to blog posts which I've written because I've already answered the same question literally 100 times on Duolingo, and I don't mind answering it 500 more times.
This is just the way things are on line. I expect people will continue to call me rude - which is fine with me as long as others continue to learn here. Once again a big thanks to the the forum veterans who are answering new questions in the sentences tab. Keep learning, everybody!
Amike salutas vin,
Tomaso/Salivanto.
P.S. I haven't worked out the details, but I'm expecting to have less time to dedicate to Esperanto as we go into the Fall. Hopefully the world will keep turning without me. (Yes, I know that this sounds arrogant - I don't mean it... well, I do hope and am sure people will find other ways to get their questions answered without me poking my nose in all over the place.)