>

>

Duo Strength Update - v1.2: C…
---
Duo Strength Update - v1.2: Cracked Skills & Listen and Translate Exercises [Browser Extension]
ToranSharma
919
Hi everyone,
Just a quick one to say that I have released v1.2.0 of Duo Strength, adding a couple of new features that I have been working on. It has been nearly a year since I first posted about Duo Strength, I just want to say thanks for the support, I'm very happy that people find my tool useful!
The extension can be downloaded for Chrome from the Chrome Web Store, for Firefox and Firefox for Android from Firefox Add-ons and for Opera from Opera addons.
There are two main new features:
List of cracked skills at the top of the tree so you don't have to hunt for the cracked skill icons in the tree.
Optional hiding for the question text in translation questions from the target to the native language.
I think the question hiding is a really useful feature that is missing from duolingo. This turns translation questions into listening questions, which is harder and a possibly more useful skill. Now you will get questions where you have to listen to a sentence in the language you are learning, and type out a translation of this. If the question is ever too hard and you don't know what is being said, you can just click on the blurred out sentence to reveal the text.
This feature can also be turned on and off using the new button next to the question text. You can of course also toggle the feature on the options page, as well as turning on and off the enable/disable button itself.
You can see more details about the new features in the v1.2.0 Release Notes, or you can check out the full list of changes for all the past and future releases in the CHANGELOG. You can see the previous forum post for v1.1 here to read more about the other feautres in Duo Strength.
Here are a couple of screenshots of some of the new features: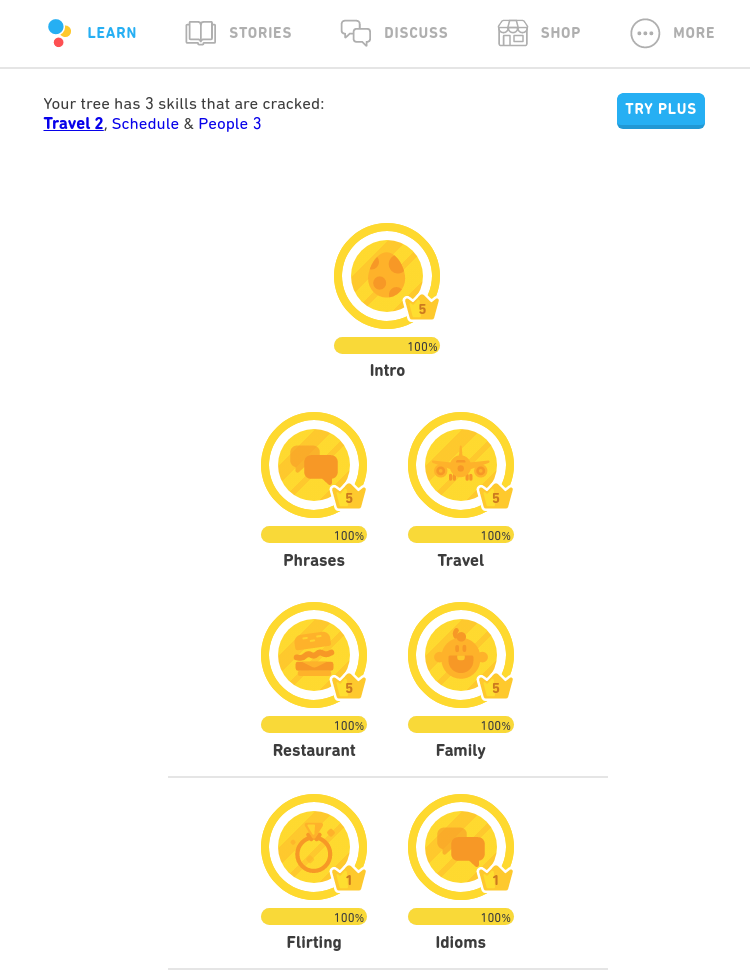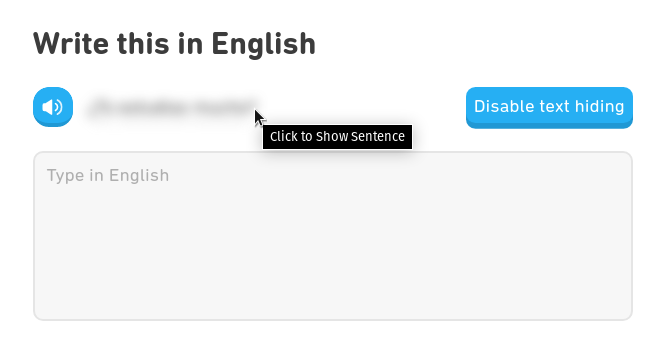 Thanks again for all the support!
Toran
Duo Strength is open-source and released under an MIT license. If you are interested in helping develop the extension or are just interested in looking at the code, you can visit the project on GitHub; you can also open an issue there or comment on this post to report any problems.