---
Probêert e kje West-Vlams!
West Flemish is a dialect/language (depends what you call a language, if you call Frisian one, this one is a real one too :p) closely related to Dutch, and influenced by French (ex. freings from the French les freins, breaks in English and remmen in Dutch) and German (ex. talôre, from the German Teller, plate in English, and bord in Dutch). According to Wikipedia, it has 1.4 million speakers, almost as many as Irish :)
First some West Flemish culture!
1. Brugge [bɾəə]
Brugge (EN: Bruges), the capital of West-Flanders, is a beautiful medieval city in the northern part of the province. It really deserves its title as the Venice of the North!
2. Ieper [ɪpəɾ]
Ieper (EN: Ypres) is the city of cats and of WW1 (I had to mention it. No offence to anyone :p). This city was also very important in the middle ages, as it was famous for the linen trade with England.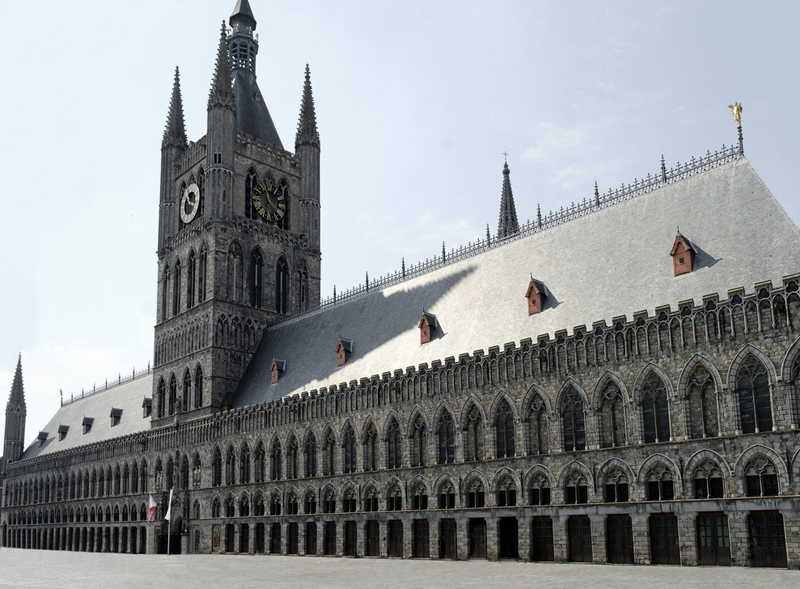 3. Kortrijk
Kortrijk (EN: Courtrai), known for the Battle of Courtrai or the Battle of the Golden Spurs which took place on 11 July 1302 (The first, and only, battle Flanders ever won from France ^^, and we are proud of it :/), is the second largest city of the province. A great place to be if you love to shop :)
Now the language itself :)
It is, just as Dutch, a Germanic language, so you will find many cognates with English. E petatte, for example, is in English a potato, but in Dutch een aardappel. Also there are many unique words as gèrnoars (EN: shrimps, NL: garnalen), and unique (maybe weird) grammar rules as conjugating yes and no :)
Joak - Nink (Yes/no, I)
Joag - Nèg (Yes/no, you)
Joaj / Joas / Joat - Nej /nès/nint (Yes/no, he/she/it)
Joam - Nim (Yes/no, we)
Joag - Nèg (Yes/no, you)
Joans - Nins (Yes/no, they)