>

>

Yo Tengo Un Sueño - and Langu…
---
Yo Tengo Un Sueño - and Language Learning #MLK
I was bored so . . .
I don't necessarily want to get into a political discussion, debate or present a political position or idealogy but . . . I like politics y me encanta history. I thought this recent post by @deguo was interesting History of Spain. With that said, I recently found a link that contain several translations of Martin Luther King Jr.'s "I Have a Dream" speech. The site is for English learners but it provides translations en español - Tengo Un Sueno , Ich Habe Einen Traum German, Eu Tenho Um Sonho Portuguese , J'ai un Rève French, Io Ho Davanti a Me Un Sogno Italian, Russian, Japanese, Korean and Arabic.
<h1>Link -
I Have a Dream
</h1>
So if you're budding polyglot and you're somewhat interested in U.S. history, historic speeches, blah, blah, blah click the link so you can compare the Portuguese version to the French version. Or the Spanish version to the German version. Or dive in to test your vocabulary.
Homework assignment or Suggested Reading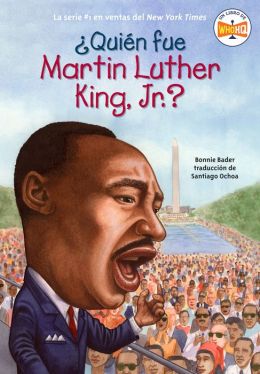 If you're looking for a beginner-intermediate book, try ¿Quién fue Martin Luther King Jr.? Note, that book is a part of series of biographies that features MLK, Steve Jobs, Abraham Lincoln, Benjamin Franklin, the Beatles, Mark Twain, etc. A number of the books has been translated in Spanish.