>

>

What Language to Learn Next
---
What Language to Learn Next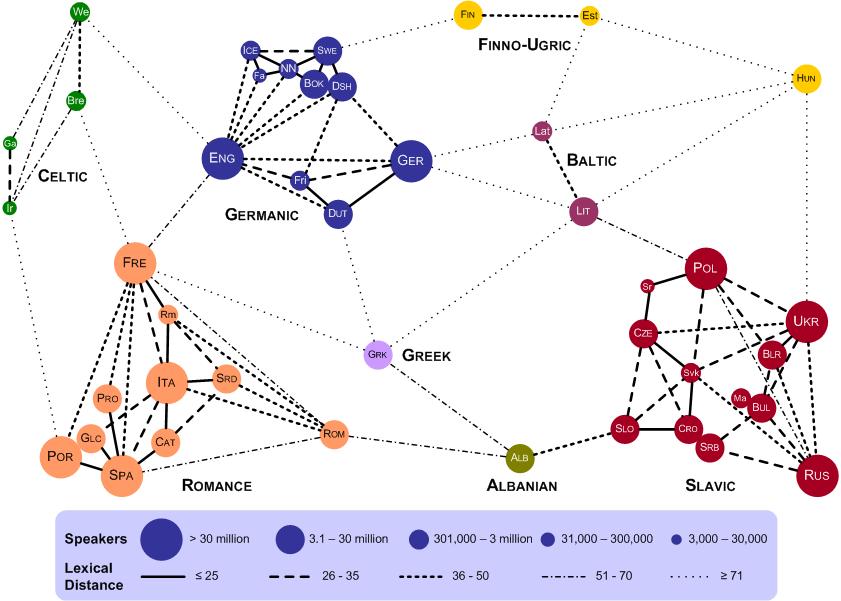 This is just a quick map so you all can see how different languages are related to each other. This way you can choose languages related to each other (they'll be a lot easier to learn.)
Source: http://matadornetwork.com/abroad/mapped-crazy-relationships-among-european-languauges/
20 Comments
---
If they put it in the center, that' would mean it's the most important :D like the sun
---
Or maybe learn vastly different languages so there's little chance of mixing vocabulary in similar languages.
---
Also... For me, it's just more interesting to learn very different languages with each having unique concepts and ways to express things rather than 5 Romance languages who have pretty much the same concepts and only slightly different vocabulary and grammar.
---
Exactly. I'm learning a Germanic language, a Romance language, and an East Asian Language (Swedish, Spanish and Mandarin Chinese)
---
The point is this graph is for people who really are looking to learn A LOT of languages. I'd say more than 7. So that they can go about doing that in the easiest way possible. Because I have seen a lot of people on here who participate in every language Duolingo has to offer (not really my cup of tea, but it's their choice). It would just be easier if they had a path so they wouldn't have to stretch too much to learn a new language.
But if that's not your style, then you don't have to do it! I just thought I'd share this for people who do like to do that. We all have different learning styles and that's okay. (:
---
I've seen one of these with every major world language, but I don't remember where I found it.
---