>

>

We now match the size of ...
---
We now match the size of ...
Actually, with 28,200 learners, the municipality we're closest in size to is Askøy, which lies right outside of Bergen. However, I'm picking Lillehammer for this week, as I know more about it. Lillehammer is a municipality with around 27,300 inhabitants, and lies inland in the county Oppland, at the north end of Norway's biggest lake, Mjøsa.
The coat of arms shows a skier, referencing a historical event: Birkebeinerne. Today an annual cross-country and a cycle race is held commemorating this, both finishing in Lillehammer.
Some of you may have seen the show Lilyhammer, where Steven Van Zandt plays an American mafioso who moves to Lillehammer as part of a witness protection programme. In any case, here is an overlook of the town:
Did you notice the ski jumping hills in the top-left? Those are from the 1994 Winter Olympics, which were held here. I am a bit too young to have much of a recollection of this, but from the pictures I've seen it must have been a blast!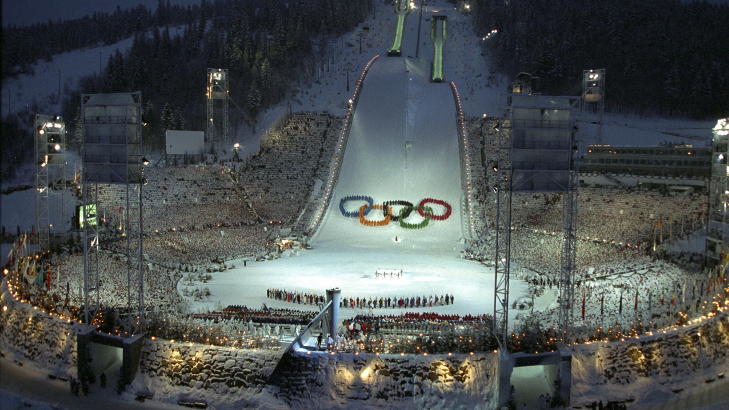 There is also a great open-air museum in Lillehammer called Maihaugen, where you can see how people built their farms and lived back in the days. You can also see a stave church there!
Image credits: Hasse A on Wikimedia Commons (CC BY-SA 3.0), Jan Petter Dahl, Peder Skou (CC BY-NC 2.0)